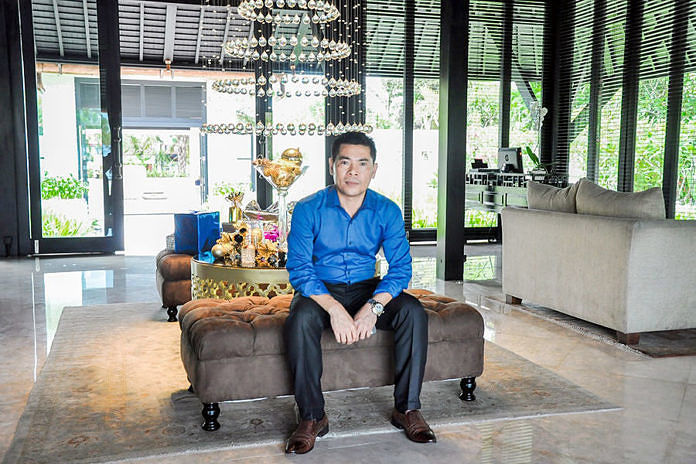 DENPASAR, BALIPOST.com – The Santrian Resorts & Villa is pleased to announce that Mr. Ricky Putra, CHAhas been appointed as the SANTRIAN' Corporate General Manager as of March 1, 2019.
Mr. Ricky, CHA join Santrian from The Royal Santrian Villas, where he works as General Manager since April, 2014. He is responsible for overseeing the overall management and operationsof the two award-winning properties The Royal Santrian Villas in Nusa Dua and as well as The Puri Santrian Beach Resort in Sanur.
Prior to joining the Santrian group hospitality, Mr. Ricky, who has worked in the hospitality industry with over 26 yearsof extensive experiences. Balinese born, he is a seasoned hotelier which he was as Director of Food and Beverage at Four Seasons Resort Bali at Jimbaran and Sayan.
Bapak IB. Ngurah A Kumbayana, Managing Director at SANTRIAN Resorts and Villas, said: "We are excited to have Ricky as part of our SANTRIAN family. I'm confident that SANTRIAN Resorts & Villa will continue to grow and the hotel will continue to provide guests with memorable experiences and uphold the traditions of which The Santrian is so proud, while striving to further enhance service quality and brand value into the future".
Mr. Ricky Putra, CHA has a detailed understanding of luxury hotel operations along with a solid background in Hotel operational. As aCertified Hotel Administrator, he regularly Chairman of Bali Hotels Association, Chairman of Bali Tourism Hospitality Mitigation Division, Chairman Division NCPI, Nawacita Pariwisata Indonesia, and as well as the Devision Lead for Star Rated Hotels at PHRI Bali. Passionate about service quality and Bali's sustainable growth, he is expected to be a real asset to the SANTRIAN brand as it continues to evolve with the conception of several exciting projects.
"I am happy and excited to be part of the Santrian family. In my capacity as General Manager, and thank you for all the support and encouragement of the Owner of Santrian Resorts & Villa which I've received full support to be active in the tourism organization and I wish to inspire and lead the team on a journey to the future of SANTRIAN Resorts & Villas," said Mr. Ricky.(Gugik Savindra/balipost)