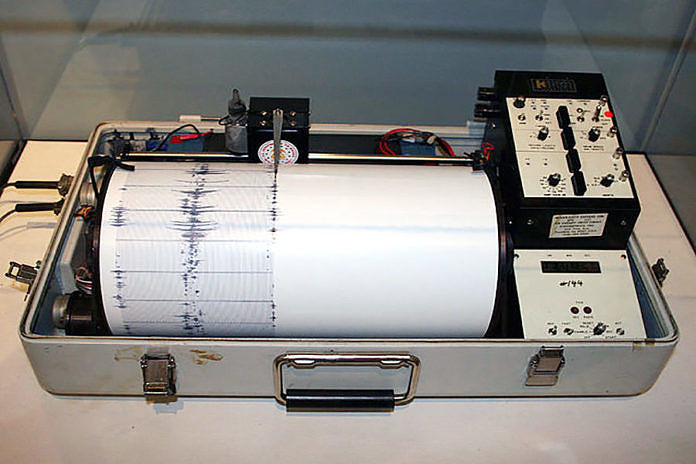 BANGLI — Two units of earthquake sensor devices (seismographs) are planned to be installed by National Weather Service (BMKG) in Bangli district this year. Installation of the sensor devices aims to increase the speed and accuracy of the early information about earthquakes.
Chief Executive of the Bangli Regional Disaster Mitigation Agency (BPBD), Wayan Karmawan, said on Friday (May 17) that pursuant to the result of the meeting he attended in relation to the preparation of the installation of the earthquake sensor devices at the BPBD Bali on Thursday, the BMKG planned to install earthquake sensor devices at two points. The temporary point is determined by BMKG, namely at Mengani village and Lembean village, Kintamani. For the installation of the sensor devices, it respectively requires a land area of 100 square meters.

"Today, we will report to the leadership (regent) regarding the needs for land, whether to use the land of district government or other lands," said Karmawan. He will also make coordination with the local village development agencies regarding this plan whether the land in the village area can be used or not.

Karmawan added that other than the two units of sensor devices, the BMKG will also install several additional devices named cellmeter at several other points. The devise serves to read earthquake vibrations. "Those in Mengani and Lembean serve as the main device. The cellmeter is spread, like in the office of BPBD located at Tamanbali village office, Pengotan and Pengiangan, there are about 9 points," he said.

The installation of earthquake sensor devices in Bangli will certainly be carried out this year. As soon as possible, it is carried out after the land survey process is complete and the land status is certain. "In terms of the BMKG, the land status is borrowing and using," he said.

Karmawan said the installation of the earthquake sensor equipment is the program of BMKG which had been carried out continuously. In addition to Bangli district, similar device will also be installed in Klungkung district this year. (Suasrina/balipost)