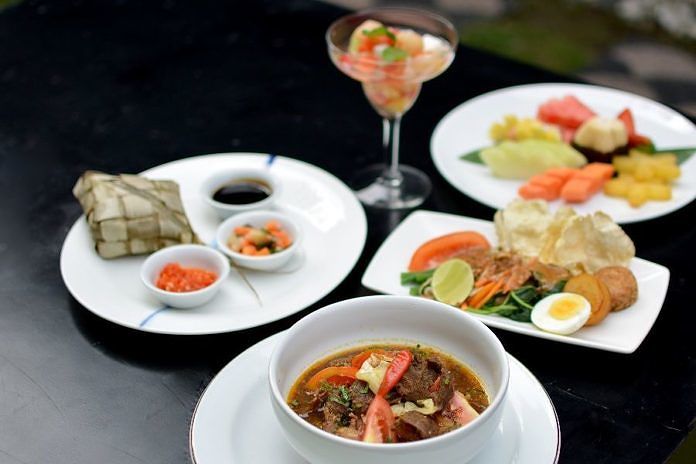 DENPASAR, BALIPOST.com – Aston Denpasar Hotel & Convention Center welcomes the coming of the holy month of Ramadan 1440 H with the theme Marhaban Ya Ramadan. Experienced executive chef and his professional team have prepared a variety of favorite menus during Ramadan that can be used as recommendations on your breaking the fast menu.
A variety of menu choices such as dates, longan tofu ice, Semarang spring rolls, wonton, bird's nest ice, young coconut ice, risoles, fried siomay, Shanghai spring rolls, chicken samosa as well as coffee and hot tea along with buffet menu has been prepared.
The price is affordable starting from IDR 100,000 net / guest at Jempiring Restaurant. Comfortable musala (worship place) is also available on the B1 floor during Ramadan.
For guests wishing to strengthen the relationship during the holy month of Ramadan through breaking the fast together, you can also reserve the Break Fast Package consisting of various tajil menus with quite affordable offers starting from IDR 50,000 net/guest. Children will be charged at 50 percent, while for children aged 5 years and under, there is no charge whatsoever, even if they consume tajil menus.
"For guests from outside the Island of Bali and wishing to feel the atmosphere of Ramadan in Denpasar, we also offer packages to stay during Ramadan starting from IDR 548,000 net / room / night including breakfast / sahur and tajil for 2 people, 10-percent discount for food and drinks at Jempiring Restaurant, free Wi-Fi and free access to swimming pool. "This stay promotion is valid on June 4 – 16, 2019," said Fitri Rima Sari, Assistant to Front Office Manager of Aston Denpasar Hotel & Convention Center.
To celebrate the victory day after fasting for a full month, the hotel located at Jalan Gatot Subroto Barat No. 283 Denpasar also offers Lebaran Package starting from IDR 1,108,000 net for 3 days 2 nights including breakfast for 2 people, minibar, 10-percent discount for food and drinks at Jempiring Restaurant and laundry, free access to the swimming pool and Wi-Fi. (kmb/balipost)