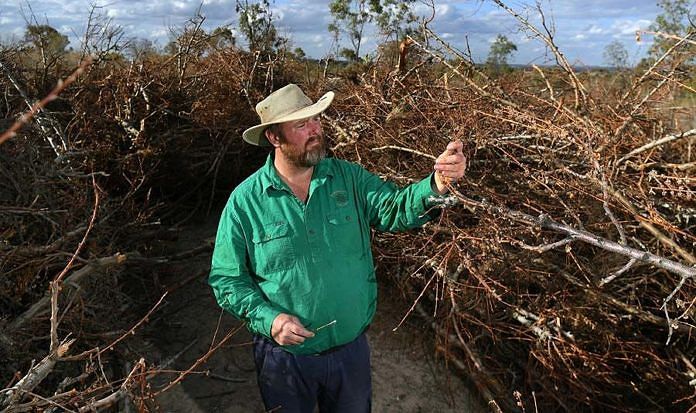 STANTHORPE, BALIPOST.com – An unprecedented water shortage in drought-stricken eastern Australia is driving home the brutal realities of climate change and threatening the much-mythologised Outback way of life.
From sunny Queensland all the way to Sydney, more than a dozen small towns are facing their own "Day Zero" within months, a water crisis reminiscent of the taps being turned off in Cape Town and Chennai.
It's getting hotter, it's getting drier, and adding to the misery, precious water supplies are being tasked to fight hundreds of bushfires ripping through the Australian countryside.
In the small horticulture hub of Stanthorpe, Queensland, a prolonged crushing drought has left water supplies at the local dam sitting metres below normal levels.
Despite sitting within the basin of Australia's biggest river system — as do all of the towns running dry — Stanthorpe is set to run dry by Christmas.
Authorities will have no choice but to truck-in water at a monthly cost of Aus$1 million ($690,000) — a temporary reprieve expected to remain sustainable for just 12 months.
In Angus Ferrier's orchard, citrus trees that once blossomed in orderly rows now lie in a twisted heap.
His farm's water own supply will be empty within weeks, so he has dug up thousands of trees and expects to sacrifice the same number again before the year is out.
"They were eight years old," he said, pulling a dried flower off a gnarled branch, "so eight years of your life, gone in a day." (AFP)