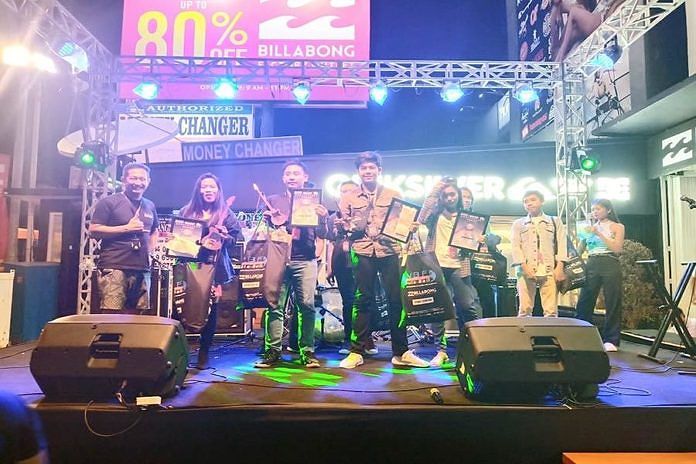 MANGUPURA, BALIPOST.com — In the series of the 9th WBF Anniversary, the 12th Anniversary of Billabong FO Anniversary, and expression of gratitude for the opening of Quicksilver FO, a rock band audition was held on Thursday (Jun. 20).
Located in front of the WBF, the activity featuring the theme 'WBF Rock Music Festival' was attended by nine local bands as well as all the employees under the aegis of Panugrahan Group.
According to the Head of the Competition Committee, I Gusti Ayu Swasmini, the event is a medium to give appreciation to Balinese rock musicians. Besides, it is also meant to foster the talents of local Balinese rock bands that deserve to be appreciated.
Through the activity, he hoped the local millennial generation can be more developed. Thus, her company is very supportive of the activities to foster creativity, especially that of young people. She explained this series of anniversary events are not only filled with music festival, but also entertainment in the form of modern dance and Balinese dance.
In the future, through such activities, she hoped the WBF store can continuously grow and become increasingly well known among the public.
Winners of the event came respectively to Glorious Band Group in the first place, Mr. Band Group in the second place and, Sweet Potatoes Band in third place. Meanwhile, the Favorite winner was won by Bring Back the Hero Band. (Yudi Karnaedi/balipost)