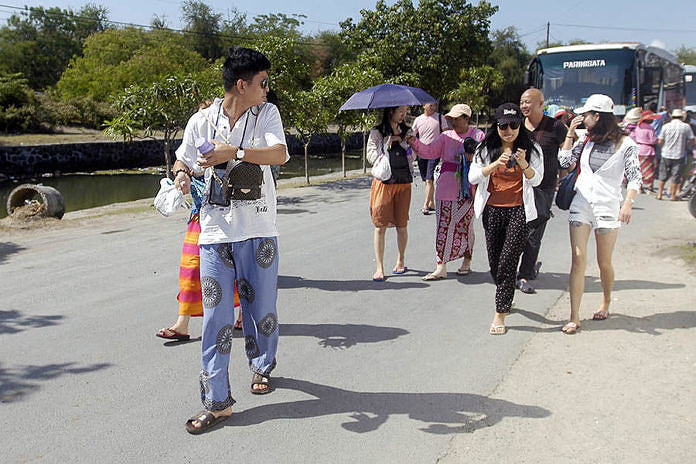 MANGUPURA, BALIPOST.com – In developing the tourism services sector, all tourism stakeholders must jointly implement the principle of mutual cooperation considering that tourism cannot be carried out unilaterally.
According to Deputy Regent of Badung, Ketut Suiasa, building tourism cannot be carried out pragmatically from groups without establishing harmonious and synchronized relationships between components that are parts of the tourism stakeholders themselves. Similarly, it is not limited to the government and businessmen, entrepreneurs and the community, the government to tourism players. However, all the elements becoming the stakeholders must develop the principles of equality having been realized in mutual cooperation.

"This ideal among the concepts of vertical and horizontal flow and all the elements must move together and have the same vision in building tourism itself," he said.
Therefore, added Suiasa, especially in Bali, this concept must be established based on the same vision and clear vision even though every region in the municipality and district in Bali has its own vision and mission. However, in the context of tourism we must build up accordingly in integrated manner.

From the past decades, tourism in each region has a different style, way and vision. So, it gives impression that Bali tourism has various versions. Thus, it gives impression that Bali tourism has the version of Bandung, Gianyar, Karangasem, Tabanan and other regions. "This is an incorrect concept and must be carried out in accordance with the concept of equality," he affirmed.

For this reason, he invited all the tourism stakeholders together to build on the concept of equality. "Hopefully, with the mutual work cooperation, our tourism in Bali and in Badung can realize the so-called quality tourism and sustainable tourism," he hoped so when attending the opening of the Nusa Dua Light Festival 2019 on Thursday (May 30).
Regarding the implementation of the NDLF 2019, Managing Director of The Nusa Dua, I Gusti Ngurah Ardita, hoped that tourists visiting Bali will take advantage of this event lasting from May 30 to July 14 with the target of 3,000 visitors per day.
Ardita stated that other than presenting a new concept, in this year's event the buffer community is also involved in the performing arts. "For this year's NDLF, we are targeting a total of 3,000 visitors per day," he assured. (Yudi Karnaedi/balipost)