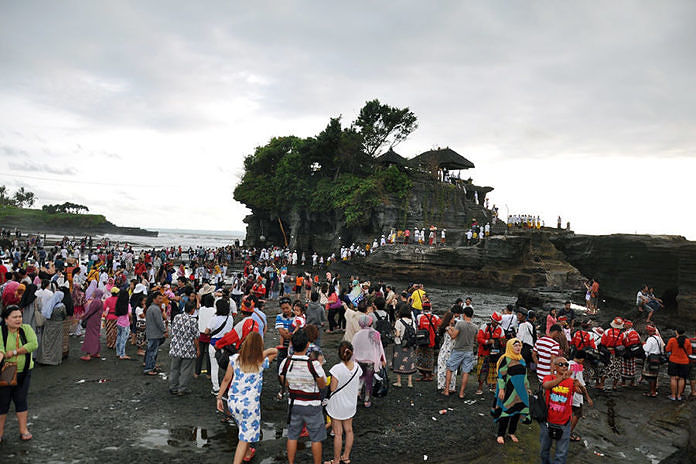 MANGUPURA, BALIPOST.com – The government, through the Ministry of Transportation, finally adopted a policy to reduce the upper limit of airline ticket prices for all airlines. This decline ranges from 12 to 16 percent that will take effect after May 15, 2019.
Deputy Chairman II of Indonesia Hotel General Managers Association (IHGMA) of Bali Chapter, Made Ramia Adnyana, hoped that with this policy, the mobility of domestic tourists can return to being excited for a vacation to Bali. He said that so far ticket prices have become one of the most important causes on the decrease in the level of visits to Bali.
The moment ahead of this Eid holiday, according to him, is the right moment to prove the impact of decreasing the tariff limit on airline tickets. In general when approaching the Eid, hotel occupancy rate is usually full as dominated by domestic tourists.
However, at this time he admitted the hotel occupancy rate had begun to rise, although it had not been too drastic. "Indeed, we have not seen any significant impact, but with a decline of 16-20 percent will provide stimulus for domestic tourists for holidays," he explained when contacted on Wednesday (May 15).
He said that during this Eid period, hotel occupancy rates began to rise above 60-70 percent where previously the condition was always below that number. He added, the decline in domestic tourists to Bali is also in line with the decline in visits of Chinese tourists to Bali as the impact of the case of the Chinese mafia. According to him, the two tourist visits have contributed to a-30 percent decrease in hotel occupancy rates.
For this reason, the government is expected to be able to design strategic measures to return the trust of traditional markets that are loyal to Bali either by providing promotions or special packages, so that condition of Bali tourism will soon recover.
Meanwhile, according to a member of ASITA Bali who has a business operating at the airport, Nyoman Suharta, hoped the impact of the reduction of the airline's upper limit tariff will immediately be felt. All this time, the conditions of tourists, mainly domestic tourists, still tend to be quiet.
Moreover, this is aggravated by the effects of fasting month where people indeed tend to spend more of their free time at home. "We want the ticket prices can immediately return to normal as before and the baggage rates are not like it is today. If this continues to be dragged on for a long time Bali tourism can die, the travel agent can also die in the future," he hoped. (Yudi Karnaedi/balipost)