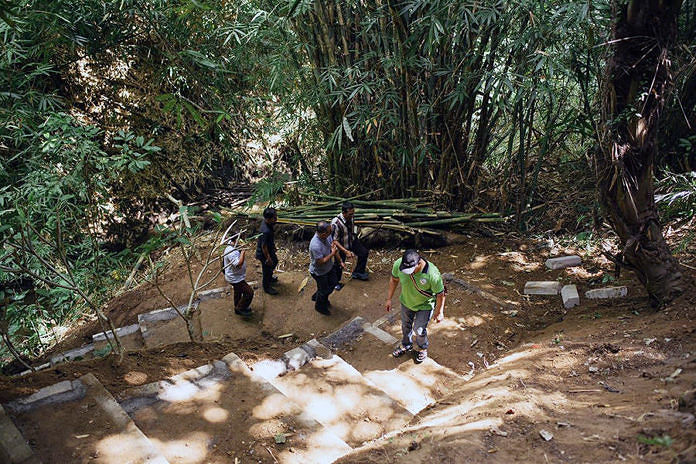 GIANYAR, BALIPOST.com — Armed with geographic potential alongside the tourism village of Ubud, Sayan village is now seriously developing its tourism village. One of the potentials to be developed is the Bija Nature Tourism Village. To optimize this development, the village has even prepared a budget of around IDR 134 million. This was revealed by the Headman of Sayan, I Made Andika, on Sunday (May 19).
Andika explained that hundreds of millions of funds were taken from the village income and expenditure budget (APBDes) 2019. So, the Bija Nature Tourism Village of Sayan could be developed into a tubing aquatic recreation and Bija restaurant. The idea of developing the tourism village is said to originate from the tourism awareness group (Pokdarwis) and the village-owned enterprise (BUMDes) of Sayan.
"As a result of the village meeting, the development of Bija nature area located at Banjar Ambengan, Sayan had been agreed upon to be made into a tourism village destination," he said.
The development of the Bija nature tourism village has actually been worked on since a year ago. This development is worked on by opening road access such as by installing paving block. "It is resumed this year for the construction of restaurants and water tubing. Possibly, this will soon be launched on June 1, 2019," he said.
Today, his party is fully monitoring the development of this Bija nature tourism village, especially in supervising the use of funds whose value reaches hundreds of millions of rupiahs. "Operator of the tourism village is clearly originating from the BUMDes, and are overseen by the village," he said. (Manik Astajaya/balipost)