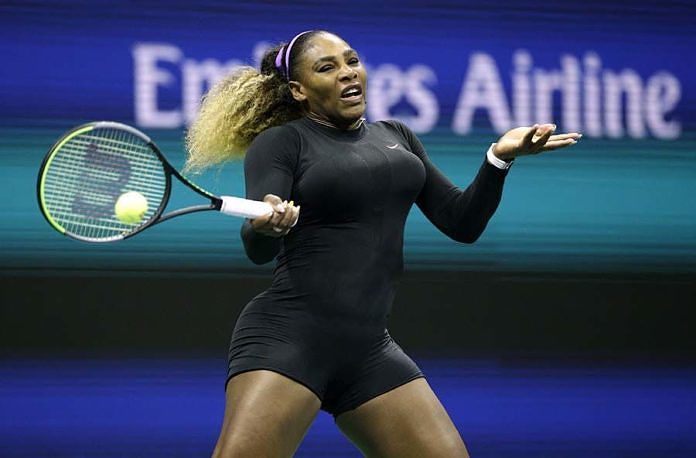 NEW YORK, BALIPOST.com – Serena Williams is trying hard to move past last year's US Open final meltdown, preferring to forget the umpire she called a "liar" and "thief" and fans booing a controversial ending.
Williams humbled Russia's Maria Sharapova 6-1, 6-1 on Monday to reach the second round of the US Open as she seeks a historic seventh New York title and 24th Grand Slam singles crown.
Asked if she felt the tournament was hers to win, the eighth seed replied, "I feel like I'm here to do that. We'll see what happens."
Her domination of Sharapova produced a 19th consecutive triumph over the five-time Slam winner, boosting her record in the rivalry to 20-2.
It was the first match for Williams at Ashe since she unleashed her wrath at umpire Carlos Ramos in last year's US Open final and he awarded a game penalty to eventual winner Naomi Osaka of Japan, this year's top seed and the reigning Australian Open champion as well.
The US Tennis Association decided before the start that Ramos will not officiate any Serena or Venus Williams match at this year's US Open.
When she was asked about Ramos, whose penalty calls had a major impact in her loss to Osaka, she replied, "I don't know who that is."
It's doubtful she will want to jog her memory by looking at video of last year's final, which ended with Williams in tears and Osaka's moment of glory left "bittersweet" as fans voiced displeasure at the controversial awarding of a game that put Osaka one game from the title.
Williams, when asked about how much last year's final entered her mind in her return to Ashe, spoke only about the crowd that was loud and vocal in supporting her over Sharapova. (AFP)