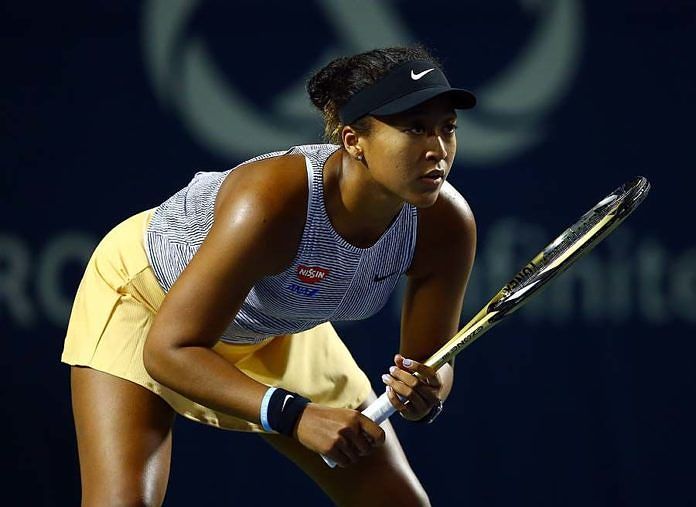 TORONTO, BALIPOST.com – Serena Williams and Japan's Naomi Osaka booked a rematch of last year's US Open final in the WTA Toronto quarter-finals after straight-set triumphs Thursday.
Reigning US and Australian Open champion Osaka broke at love in the final game to defeat Polish teen Iga Swiatek 7-6 (7/4), 6-4 after one hour and 51 minutes.
World number 10 Williams was broken twice and dropped the first three games in 10 minutes then battled back to defeat Russia's 48th-ranked Ekaterina Alexandrova 7-5, 6-4 in 91 minutes.
That set the stage for Williams, a 37-year-old American who will try for a record-tying 24th Grand Slam singles title at the upcoming US Open, to face Osaka on Friday.
"I've been actually looking forward to playing her for a while," Williams said. "She has had a great year early in the season and she's still doing pretty good."
It will be their first match since the controversial finish to their Grand Slam showdown last year in New York.
The 21-year-old Japanese star defeated her childhood idol 6-2, 6-4 in last year's US Open final, a match marred by an on-court dispute between Williams and the umpire that led to a game penalty against Williams.
Osaka was booed by some fans during the awards ceremony and later dubbed what should have been her moment of glory "a little bittersweet."
"I guess I'll treat it like a regular quarterfinal, but I haven't been in a quarterfinal in a while," Osaka said after winning Thursday.
"I'm just really excited. I grew up watching her, so whenever I get the opportunity to play her, it's something I feel is a once-in-a-lifetime opportunity.
"And it feels more like I'm showcasing my skills to her, like, 'Look what I can do?' You know what I mean?
"So I go into the matches with that mentality. And just super grateful to get the chance to play her."
Alexandrova broke Williams — the 2001, 2011 and 2013 Canadian champion — in the first and third games for a 3-0 edge only to have Williams roll through the next four games. (AFP)