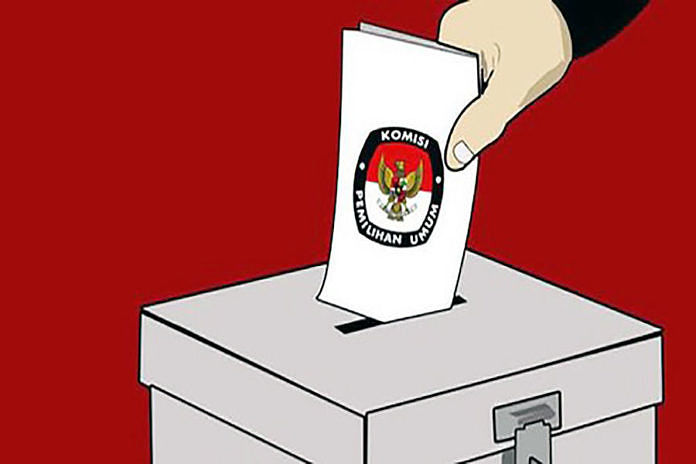 DENPASAR, BALIPOST.com – The implementation of election in Bali claimed 56 victims comprising 48 people from Electoral Commission (KPU) and 8 others from Electoral Supervisory Board (Bawaslu) elements. Those becoming the victims, getting sick and having died were proposed by each institution to get compensation.
"We have written to the Governor of Bali and Central Electoral Commission in order that the victims can be given compensation," said Commissioner of Bali Electoral Commission, Gede Jhon Darmawan, on Sunday (May 19).
Jhon Darmawan added the number of election organizers from Electoral Commission element becoming the victims spread throughout the districts in Bali. The highest number is in Buleleng district amounting to 15 people, then Karangasem district (10 people), Tabanan district (10 people), Denpasar City (4 people), Badung district (3 people), Bangli district (3 people), Gianyar district (2 people) and Jembrana (1 person).
Related to duties in the implementation of the elections, the highest number of victims is from Voting Committee Group (KPPS) officers (31 people). From that number, 4 of them even died namely I Nengah Sumerta, 46, from Pasedahan village, Manggis, Karangasem. While carrying out his duties as a KPPS officer, the victim fell ill and then felt unwell, his family had taken him to the Karangasem Hospital with a diagnosis of high tension, shortness of breath and was then declared dead.
Meanwhile, I Ketut Putu Suwika, 38, from Pegadungan village, Sukasada, Buleleng, was exhausted during the voting and counting. He was diagnosed to have heart disease and died at home on May 10, 2019. Trismawatin, 46, from Tegalbadeng Timur village, Jembrana, died on May 10, 2019. And, I Putu Rudi Artawan, 37, from Kuta village, Badung, died in an accident under conditions of exhaustion after the voting and counting.
Jhon Darmawan added that in addition to KPPS, there are also victims from Subdistrict Electoral Committee (PPK) officers amounting to 4 people, PPS (7 people), people protection (3 people) and employees of the KPU secretariat (3 people). "We are appreciative and push for immediate compensation," he said.
Meanwhile, there were 8 victims from Bali Electoral Supervisory Bard, where 4 people died, 2 people were sick and 2 others were injured.
Chairperson of Bali Electoral Supervisory Board, Ketut Ariyani, said that those who were sick and died due to exhaustion in carrying out their duties. Among them, there is I Nyoman Astawa, PTPS, from Jalan Singosari, Tagtag Tengah, Gang Pelatuk No. 1 Denpasar Utara, died after overseeing the counting process until 03:00 on April 20, 2019.
Putu Sudiasa, PPKD, from Banjar Dangin Margi, Tampekan, Banjar, Buleleng, died on April 13, 2019. I Ketut Sucipta Astawa, PPKD from Banjar Pasekan Buduk, Badung, died on February 24, 2019, due to shortness of breath.
Finally, I Gede Artana, Chief of Subdistrict Supervisory Committee, Banjar Pempatan, Rendang, Karangasem, had kidney pain and was about to undergo dialysis treatment, but when undergoing treatment at the hospital the concerned died on Sunday (May 12) 13:30 Local Time. (Agung Dharmada/balipost)