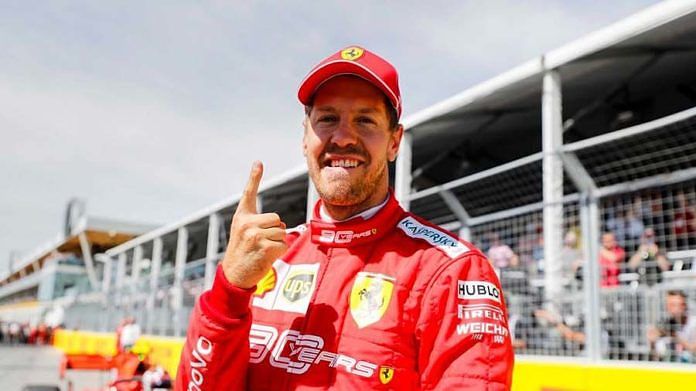 SPA FRANCORCHAMPS, BALIPOST.com – Sebastian Vettel hopes to re-boot his and Ferrari's season this weekend in pursuit of his first victory in more than a year as Formula One returns to action at the Belgian Grand Prix.
The four-time world champion won last year's race at the majestic Spa-Francorchamps circuit, but has been without a victory since and needs to make the most of Ferrari's power advantage to add to his career total of 52 triumphs.
"This is a legendary track and it is definitely one of my favourites," said the German ahead of Sunday's race after he and the rest of the F1 circus re-grouped following the now-traditional mid-season European summer break.
"It has climbs and drops and so much of it runs through forests – once you learn it and you know it, it is impossible not to love it."
To win, however, Vettel knows he must not only overcome his fast Ferrari team-mate Charles Leclerc, but also series-leading defending five-time champion Lewis Hamilton.
Hamilton holds a 62-point advantage ahead of Mercedes team-mate Valtteri Bottas, who was 30 on Wednesday and is expected to be confirmed as staying with the team next year, in the title race.
Last year, he pulled off a victory, but then plunged to defeat to Hamilton in a fiercely-fought Italian Grand Prix, Ferrari's home event.
Monza hosts the next race again a week after the Belgian showdown.
For Vettel, there could not be a more critical scenario than these two Grands Prix, as he battles to save his season, his reputation and, perhaps, his career.
His Ferrari team boss Mattia Binotto allowed himself a glimmer of hope when he said: "I think that Spa is more power-sensitive, but there is nothing that is given, of course. (AFP)