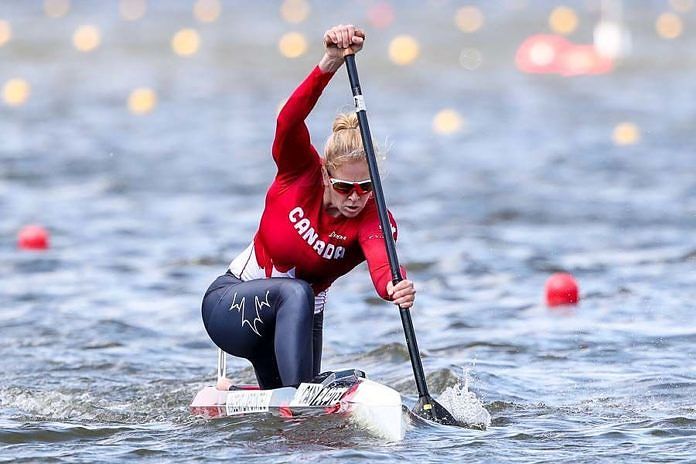 MONTREAL, BALIPOST.com – Canadian canoe world champion Laurence Vincent-Lapointe says she will not  abandon her Olympic dream as she faces provisional suspension in the wake of a failed drugs test.
In an emotional press conference in Montreal on Tuesday, the 11-time world champion in canoe sprint said she had "no idea" how the muscle builder Ligandrol got into her system.
"I just cannot believe it. It's been a nightmare," she said. "Everything I have worked for has been destroyed."
The International Canoe Federation announced the temporary suspension of Vincent-Lapointe, who will ot compete in the canoe sprint World Championships that start on Wednesday in Szeged, Hungary.
But Vincent-Lapointe, who has won six world titles in the C1-200m, four in the C2-500m and one in the C1-5000m, said she still harbors hope that she can clear her name and compete in Tokyo, where women's single canoe sprint and double canoe sprint will be in the Games for the first time.
"I'm not going to abandon that dream," she said. "We're going to try and resolve this as quickly as possible and find out where the substance came from.
"But I don't want it to be the end for me, so I'm going to keep going." (AFP)