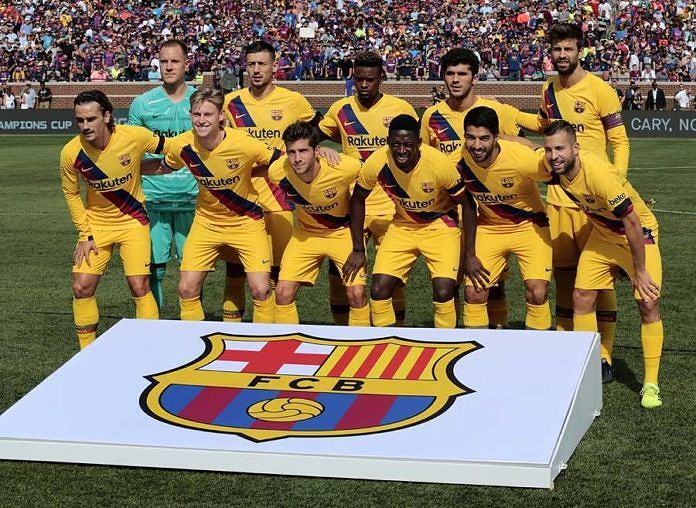 MADRID, BALIPOST.com – Barcelona may want to make up for the biggest collapse in Europe by signing the most expensive player in the world but a team that was by far the best in Spain is already significantly better.
After finishing 11 points clear of Atletico Madrid last season, Barca signed Atleti's most dangerous player in Antoine Griezmann while Frenkie de Jong helped Ajax destroy Real Madrid in the Champions League and now he is in Catalunya too.
The question of whether Neymar follows will consume the rest of the transfer window but an attacking roster of Lionel Messi, Luis Suarez, Griezmann, Ousmane Dembele and Philippe Coutinho hardly points to a need for a 222 million-euro ($248 million) striker.
"I'm happy with the players I have," said coach Ernesto Valverde on Friday. "Last year we almost had a perfect season."
Even Griezmann, at 120 million euros, almost felt like an extravagance, an opportunity too good to turn down rather than a need to improve on 90 goals in 38 league games last term.
But the downward trajectory of Brazil's Coutinho, whose status has shrivelled further following the club's attempts to sell him this summer, means Griezmann already fits better now than perhaps he did in July.
So does an injury to Messi, who is likely to miss Friday's curtain-raiser away to Athletic Bilbao with a minor tear in his calf, giving Griezmann the chance to bed in with Suarez and Dembele, and without the pressure of performing with his captain.
Griezmann will add depth but also goals and assists, presumably more at Barcelona than Atletico, where defensive demands were greater and chances to score less frequent.
De Jong may need more time to adjust, even if many view the 22-year-old as a ready-made alternative to Sergio Busquets at the base of the Barca midfield.  (AFP)