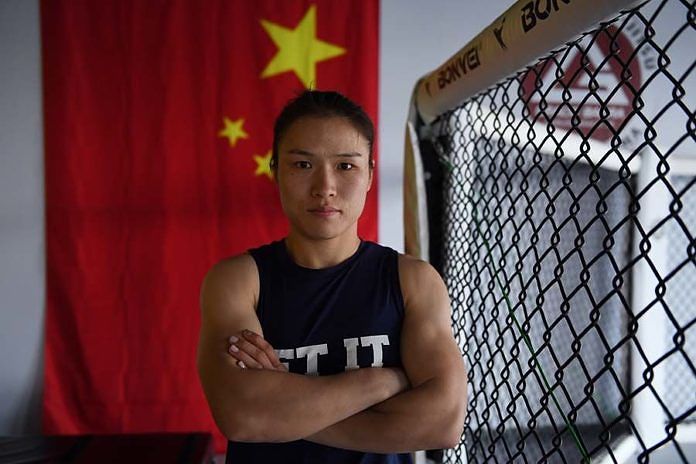 BEIJING, BALIPOST.com – Zhang Weili began her journey to a UFC title shot aged six, spurred on by a mother who made her jump out of ditches to toughen her up in case she needed to fend off violent men.
Now Zhang can become China's first UFC world champion if she beats title-holder Jessica Andrade of Brazil in their strawweight showdown at the end of the month.
For Zhang, who turned 30 on Tuesday, the fight on home turf in the southern Chinese city of Shenzhen on August 31 has wider significance.
"If I succeed I can inspire more women to think that they can also do this sport and be successful," she told AFP in Beijing, as she ramped up preparations for the biggest bout of her life.
Zhang's daily routine involves two gruelling hours-long training sessions where she dips, kicks and boxes her way around the ring. A large Chinese flag hangs on the wall.
She puts on boxing gloves and straps over painted nails, sporting purple glitter to match her shorts, before launching a series of high kicks and terrifying punches towards a well-padded male opponent.
Being a female mixed martial arts (MMA) fighter in China still raises eyebrows, said Zhang, even though UFC (Ultimate Fighting Championship) are making a concerted effort to promote the sport in the country.
"Every time I tell people I'm a fighter, they ask me if I can find a boyfriend," she said.
"Many people don't understand or have prejudices about fighting — especially for women.
"Men feel like if they have a fighter as a girlfriend they are going to be abused.
"But in fact this is our work, we are the same as ordinary girls." – (AFP)