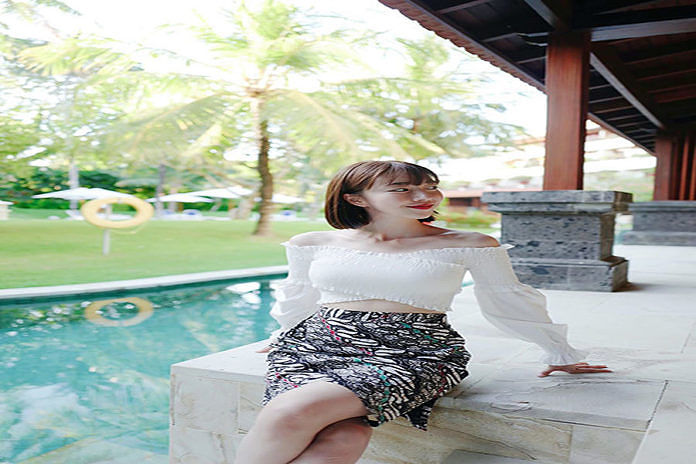 NUSA DUA, BALIPOST.com – Sunny Dahye, Beauty and Lifestyle YouTuber, visited the Nusa Dua Beach Hotel & Spa, Bali. Sunny Dahye is known for her eponymous "SunnyDahye" channel that has its foundation around beauty topics and make-up tutorials.
Sunny Dahye was born in South Korea and raised in Bali, Indonesia. She has lived in Indonesia since she was 4 years old and completed her schooling here in Bali. She attended law school in Gajah Mada University in Yogyakarta. After completing her education, Sunny Dahye decided to return to her home country and to work at the national television station to become a successful YouTuber in South Korea.
Sunny Dahye traveled to Bali to spend holidays with her friends – Joan Kim, Dabit Kim and Park Hyoyoung. They explored the resort and spent time relaxing in the many swimming pools, dining in restaurants and soaking up the sun. They also shared their activities and posted some wonderful memories about the resort through their social media accounts.
The Nusa Dua Beach Hotel & Spa is the pioneer of luxury accommodation within the Nusa Dua area. This 5-star diamond resort, has been welcoming kings, queens, presidents and other dignitaries since its grand opening. Nestled within beautifully landscaped gardens, the resort, with its 382 guestrooms and suites, features all the elegance of a Balinese palace, while offering modern amenities.
The Nusa Dua Spa is designed to highlight its rich Balinese tradition with a variety of indigenous treatments. Dining at Nusa Dua Hotel & Spa is an epicurean journey with a choice of five restaurants and four bars under the close watch of an award-winning culinary team. For more information, please visit www.nusaduahotel.com.(Gugik Savindra/balipost)