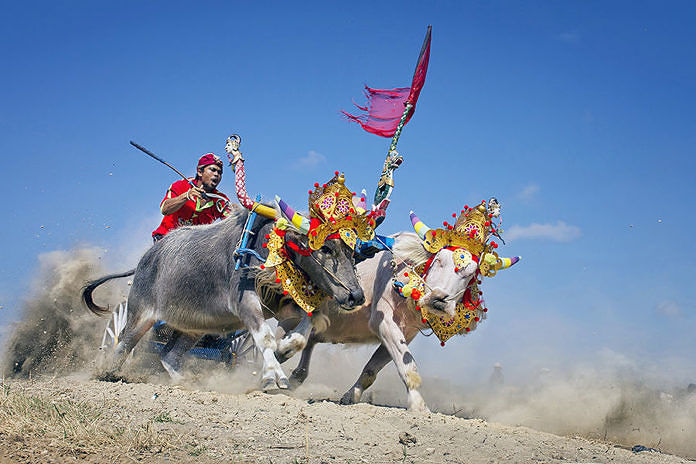 DENPASAR, BALIPOST.com – It is just like two sides of a coin, the angle and photography are two inseparable things. Angle also known as the viewpoint or angle of view is one of the important elements in the world of photography. Selection of the right angle can strengthen the impression or attraction of a photo. Conversely, selection of less optimal angle can make an object that is actually interesting look less attractive or diminish its beauty.
In addition, the selection of angle can also affect the emotions and psychology of the person enjoying the photo. One of the angles in photography frequently used by photographers is low angle technique or low viewing angle. To implement this technique, photographers must take pictures from low angles. Location of camera is below the object (point of interest) or position of the photographer is lower than the object of shooting. With this point of view, the object will look to be bigger and higher than the original.
This low angle technique is commonly used to photograph the architecture of a building so that it looks sturdy, majestic and towering. However, this technique can also actually be applied to all photography genres including shooting models to create an elegant impression. This viewpoint is also very appropriate for photographing animals because the photographed animals will be more comfortable or not bothered.
For photographers liking to photograph children, low angle technique can also be used as a mainstay because with a low viewing angle the position of photographer will be at the same level as the children.
To get maximum results, a number of basic elements must be considered when shooting with a low angle technique. The position when shooting an object may not be too far from it. As long as the lens is still sufficient to cover all the objects in the viewfinder or LCD, please stay in that position.
If the distance is too far, the object of shooting will look small. So, adjust the position of the body in a squatting condition when shooting with the camera lens pointing towards the object and looking up slightly. Similarly, make sure that no part of the object or point of interest is cut off. (Ian Sumatika/balipost)