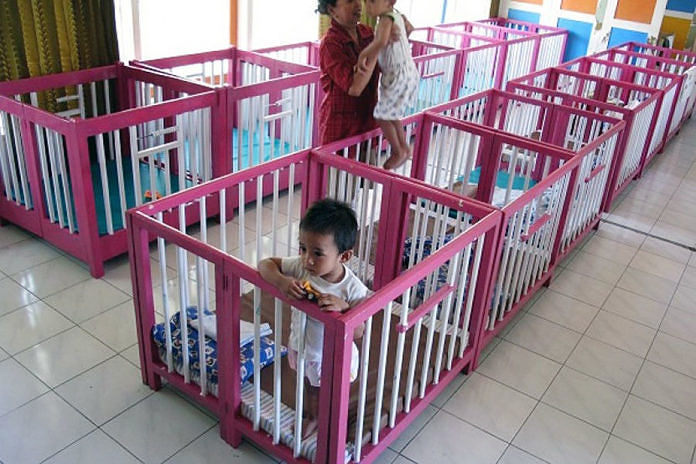 DENPASAR, BALIPOST.com – Following the incident of a baby dying in the Princess House Childcare, Regional Child Protection Commission (KPPAD) of Bali reminded the government to re-make data collection on its existence. Aside from data collection, supervision and guidance are important things that must be carried out in the future so that similar incidents will not happen again.
At present, the existence of childcare center in Bali is growing rapidly because it is needed by the community and there are regulations supporting it. However, supervision of the childcare center standardization needs to be considered in the future by related institutions, said Ni Luh Gede Yastini, a member of the Bali Regional Child Protection Commission (KPPAD).
This woman who is in charge of Law and Advocacy Division at the KPPAD Bali stated the childcare center is governed in the Regulation of the Minister of Education No.137/2014 concerning the standard of early child education that also sets forth the early age education (PAUD) service units also including childcare center.
Previously, in 2011 Director General of Early Age Education Development at the Ministry of National Education issued technical guidelines for childcare center implementation where therein has been clearly specified the standards to be complied with by childcare center operators including the caregiver's competency.
In the technical guidelines, there is also a mechanism for evaluation, reporting and guidance that must be carried out by relevant agencies, in this case the Education Agency. However, related to the case of infant death at this childcare center, the absence of permit is certainly very much deplored.
Yastini admitted that based on the results of the investigations she followed, indeed the childcare center where the baby died is not registered and has not been licensed. So, the Education Agency in the future should make data collection for the existing childcare center.
When having no license and having not complied with the standards, there should be actions taken, at least the childcare center does not operate until the permits and standards are met so as to minimize things having a negative impact on children. "Other than making data collection, it also develops so that the childcare center meets the standards specified by the government. If not registered, it should not be ignored but fostered so as to meet the standards and certification that must be carried out in the future by the relevant agencies," he said.
In the previous edition of Bali Post, it was published that baby Elora Nathania died at the Princess House Childcare at Jalan Badak Sari I No. 2A Denpasar. Currently, the case is being handled by Denpasar Police. Caregivers and childcare center owner that only operates with the permission of foundation have been detained. (Agung Darmada/balipost)