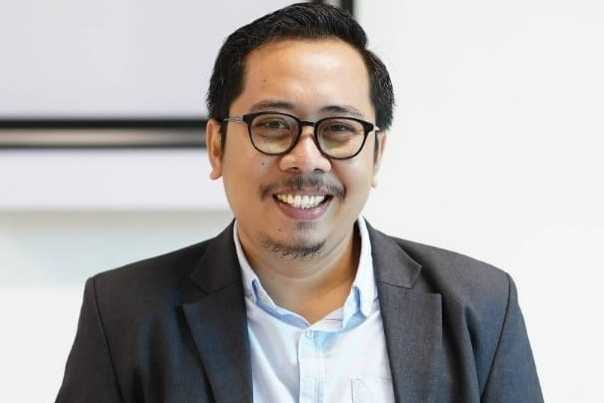 by Ngakan Nyoman Kutha Krisnawijaya
Minister of Agriculture Indonesia, Syahrul Yasin Limpo, explained agriculture issues in Indonesia while attending the Infrastructure Development Results Evaluation and Agricultural Facilities in Sentul – Bogor. "In the future, climate change will be a challenge for Indonesian agriculture. To tackle this challenge, we need technology; therefore, agriculture is impossible without technology or innovation. Agriculture must be able to adapt in order to be able to answer the challenge and achieve the existing targets."
Syahrul also explained some strategies to improve food production targets in the future. Nevertheless, climate change is not only the main future problem for Indonesian agriculture but also several issues, like labour shortage and food sufficiency.
Recently, most people in Indonesia are not joining the agricultural industry, especially the young generation. According to Statistics Indonesia, in 2011 there is 29.18% of the young people worked in the farming sector, but this number dropped to only 19.18% in 2021.
Declining farmer numbers will directly affect the agricultural production process, the quality of farm products, and land conversion. In fact, the dramatic decrease in farmers' numbers will also affect Indonesia's food sufficiency.
If the Government does not tackle this phenomenon, it will cause the inability of domestic production to provide food for the huge population in the future. As said by The Minister, implementing modern technology is one of the strategic solutions for the mentioned problems. We can encourage the farmers to work more efficient, measurable, and integrated.
In addition, by implementing futuristic technology, millennials might be interested in joining this industry.
However, adopting smart farming technology in Indonesia is not as easy as falling off a log.
It comes with several barriers, such as the affordability of smart farming technologies or the capability of farmers to implement them. Technologies are too expensive for some farmers, especially smallholder farmers.
Furthermore, it is quite tricky to introduce technology to Indonesian farmers, who are dominated by people aged 45-54 years, based on Statistics Indonesia. Therefore, to successfully introduce smart farming technology to the farmers in Indonesia, we have to consider several factors, such as farmers' socioeconomic status, technology literacy and acceptance.
For this reason, a collaboration between various researchers, from computer scientists to economists to sociologists to veterinarians, and governments and companies, is necessary. It is not a one-man show to answer the complex problems, but a strong collaboration is needed from many parties and disciplinaries' perspectives.
For instance, Wageningen University in the Netherland with IPB University in Indonesia have a collaboration project called Smart-In-Ag to introduce and expand SMART farming technologies in Indonesian agriculture. This project involved several disciplines, such as computer sciences, social sciences (including economics), biology, veterinary sciences, ecology, farming systems design, environmental sciences, sensor technology and marine sciences.
This collaboration intended to tackle the problems in Indonesian agriculture comprehensively from many perspectives. All in all, an interdisciplinary approach could be implemented to achieve sustainability in agriculture, which not only aims to meet the food demand of society but also bring more welfare to farmers and benefit the environment simultaneously.
The author is a PhD student at Wageningen University under Information Technology Group. Currently, he is also joining the Smart-In-Ag project led by Wageningen University and IPB University.